WC 23rd March
Monday
Today was the Monday-est Monday ever.
Over the weekend, Boris told everyone they could still go to the parks, and as a result, everyone went to the same park and decided to basically have an orgy. And so, Boris got really pissed off and has now grounded all of us, even those who WERE abiding by the rules.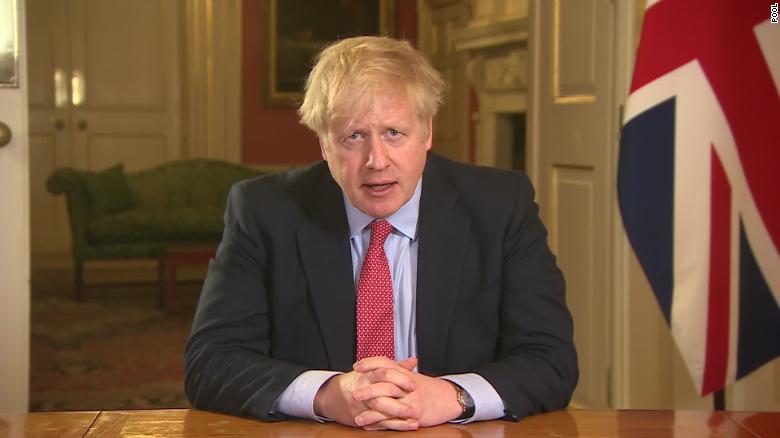 From this point onwards, we are only allowed to leave the house once a day for exercise or to make an essential trip, and we cannot congregate in any social gatherings.
I am not going to see my boyfriend for the foreseeable future.
I have officially been cock blocked by Boris.
Fuming.
Tuesday
On silent reflection, these are necessary measures and should be respected. Sorry I lost it back there.
Wednesday
This week is proving to be quite the emotional rollercoaster. Today started with me bursting into tears on a 9 am conference call and having to leave.
Afterwards, many of my lovely colleagues reached out over Slack to reassure me that random emotional avalanches are normal, and they've all had at least one since Monday – it only takes a certain trigger. I just didn't think this trigger would be the seemingly unloaded question: "How are you doing today Nat?"
Then I remembered that an hour before the call, I went into a Buzzfeed hole of ominous Coronavirus projections, and this was the likely culprit of my meltdown.
My key takeaway here, is that if you are anxiety/depression-prone, it's really important to limit your news consumption right now. There's such a thing as over-exposure to Coronavirus chat, and as long as we know what the latest advice is and keep on top of the facts – surely that's enough? In the meantime I'm just going to keep it light and stick with what Buzzfeed do best…
Thursday
Went to the park for my one permitted exercise today, and thought I had stumbled upon a group of rule-flouting civilians congregating in a small social gathering. Nearly called Boris to report them, then I realised that:
A. Snitches get stitches and end up in ditches
and
B. This was actually a group of police officers trying to stop this very crime
As you were lads…
Friday
Apparently it's Friday.
Also Boris has Coronavirus.
Saturday
Weekend two of lockdown kicked off with me queuing for 30 mins to get into M&S. Keith on the door made it all worthwhile. He was operating on a strict "one in, one out" policy, but kept the crowd entertained with his dazzling wit and sparkling personality. You could tell that this was his opportunity to shine and he was seizing it with both hands. You go Keith.
The mood turned a bit dark when he asked a rather mournful-looking shopper clutching a bunch of lilies: "Oooh are those for me? You shouldn't have…"
Sunday
Sunday Funday! Highlight of the day was me revisiting an old favourite game: "Lonely socks club".
Glad you asked… so the premise of the game is to match up my newly-washed odd socks with my existing odd socks. It was a successful re-coupling, with five pairs of odd socks finding their match <3.
What a wild weekend.
3 things that kept me sane (ish) this week:
Talking to friends on houseparty
Limiting my exposure to the doom and gloom
Remembering how many people are making far greater sacrifices right now (thank you to all the key workers for keeping the country afloat 💙❤️🤍)
And that's Week 2 all wrapped up! I'll be back next week with more thrilling lockdown adventures. Until next then… stay the fuck home xxx